Over the past week, I've had SZA's new album "Ctrl" in heavy rotation. The last song on the album titled "20 Something" is my favorite song. This song expresses the good, bad and ugly of the years being 20 something, realizing the error of your ways but wanting to hold on to the good, carefree moments. In combination with having this song on replay all week and saying goodbye to my 20 something younger brother who abruptly moved out of the state for love, it made me think about all the things that myself, Ms. 20 Something, didn't know but had to learn about life. As I reach age 31 this summer, I can now look back on my 20's and reflect on who I thought I was, the hasty decisions that I made and the lessons that I learned. Boy did I have life all wrong but I wouldn't trade it for the world. It's shaped who I am today.
My 20's now seem to be a blur mixed with vivid flashbacks of college life, partying, dating nightmares and diaper changing! Life got real, real quick for me girl! Just like so many others who fell on their face in their 20's. We've had to pick up the pieces and keep going. That's life.
Here's 5 life lessons that you may have taken away from your 20's:
1. Listen to your heart but use your brain.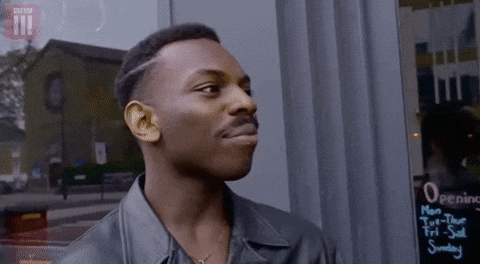 In your twenties, you may have made some choices based upon only what your heart wanted. You didn't use your brain which means that you didn't think about possible outcomes or consequences. However, those choices may have left you with unfortunate feelings of regret. Now, we are sure to use our brain to make a logical decision even when it comes down to the simpliest choices.
2. Don't Put Yourself in Uncomfortable Situations.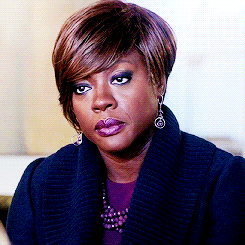 In your twenties, you may have suffered through awkward situations, sat through awful dates or went to parties/get togethers to please your friend who didn't want to go alone but in your thirties your tolerance level has lowered! If you're in an awkward or uncomfortable situation, you have no problem leaving! Or if you're invited somewhere and you can detect that you will be uncomfortable, you don't even bother going. Ain't nobody got time for that! We Grown!
3. You Know Your Type When It Comes To Dating.
In your twenties, you've done your fair share of dating. For whatever reason, those relationships or "situationships" didn't work out. Those situations wasn't your fairy tale ending but you've learned what you did and didn't like in that partner. If you're single in your thirties, you know what's a deal breaker for you, what you absolutely need in a man and what will keep you interested. That makes it easier because you don't have to waste your time. You can be grown enough to let them know that it's not going to work and move on.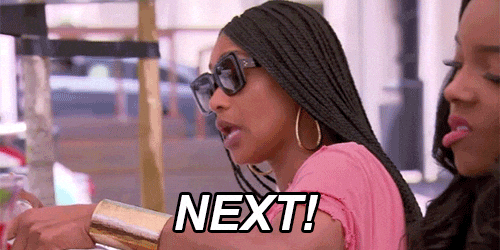 In my twenties, I didn't understand the value of my dollar. In my early twenties, my parents paid for my living expenses. I didn't mind going anywhere to get the service or product that I needed because it's what I wanted. But let me tell you, I work hard for my coins now! As you grow older, you want your dollars spent to come with some good customer service, courtesy and respect! I will drive out of my way to go somewhere that shows that they value my money. I will write a bad review with a quickness if I feel that the customer service just isn't there. I Ain't Sorry! You will not be treating me like I don't keep your establishment in business. Girl Bye!
5. You Embrace Who You Are
In your twenties, you may have wanted to be more like another person or looked down on your flaws and imperfections. However, in your thirties you start to appreciate that those flaws and imperfections are exactly what separates you from the rest. It just is what it is. Your unique journey has shaped you into who you are. As a result, you know what you want for yourself, you've discovered your passion and you're starting to figure out this thing called life! That's what makes you Flawless!
Your flaws are perfect for the destiny that you're meant to have. Enjoy every chapter of your life! You better do it girl! It's your story!