So you've had an interview and you may be wondering, what's next? Even though your interview is over, this time period still leaves room for the employer to evaluate whether you're a good fit, depending on your follow up actions. This is a crucial time as it could make or break whether you're given a job offer. As you can imagine, other candidates have also been interviewed for the same position and you want to be sure that you doing everything right to stand out as the best. To ensure that your next moves are your best moves, here's are a list of do's and don'ts after an interview:
Do's
Do send a "thank you" email
Within 24 hours of the interview, it is a good idea to send a "Thank You" email. It shows that you appreciated the interviewer's time, you still have interest in the position and that you follow through well with communicating with others. If you don't already have the interviewer's email address, be sure to ask them for a business card if they haven't already given you one towards the end of the interview. In the email, it's best to keep it pretty short and sweet. Only address your continued interest in the company and position, why you think you're the best candidate and that you are available for the remaining steps in the hiring process.
Do send a "thank you" note
Depending on how much you desire the position, it's always a nice touch to send a handwritten thank you note. It just shows extra appreciation as you went out of your to purchase a thank you card, write a note and send it off. Employers will recognize your efforts. If you were interviewed by multiple people, be sure to write an individual note for each person. This gesture goes a long way and it's one that every candidate does not do. In your note, include your interest in the position and why you're the best candidate.
Do prepare for a possible second interview
Some employers hold second or even third round interviews. They may even let you know that during the first interview. It's best to retain as much information that you learned in the first interview as well as remember all the details that you gathered when preparing for the first interview. You could be meeting with a different person and they will probably be expecting you to know more about the company and the position in the second round. Your ability to show that you have been investing time in learning about the company and position will be noted.
Do follow instructions
At the conclusion of an interview, the employer may give you some instructions such as, "If you don't hear from me by next Monday, give me a call" or "Check your emails for background check and drug screening instructions." Be sure to follow the instructions given. It shows that you not only know how to listen but that you still have interest in getting the job.
Do be patient
Be patient while you're playing the waiting game. It's best to only place one follow up phone call to check on your hiring status. While waiting shift your focus on other activities. Be mindful that what's for you, will be for you. Don't stress!
Don'ts
Don't repeatedly call the employer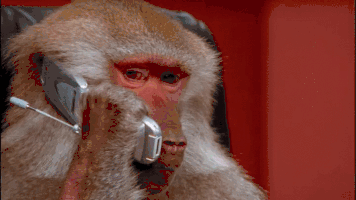 Do not be a stalker. Employers understand your eagerness to be hired and appreciate your patience. If you've sent an email and placed a follow up phone call, it's best to just wait until they contact you. It's a bit worrisome and creepy when an applicant calls repeatedly. Have some patience.
Don't physically appear at the workplace to follow up
Again, do not be a stalker. Do not show up at the job site, asking to speak to the interviewer. Even if they have not returned your call or replied back to your thank you email, it's still not a good idea to show up in person. Keep it professional and stay off of the premises unless instructed otherwise.
Don't take a delay in responding back to calls and emails
If an employer has made attempts to communicate with you via phone and/or emails, contact them back as soon as you can. Your delayed response time can be a concern to the employer that you don't want the position anymore or you don't have much interest in it. As a result, they could move on to the next candidate who just so happens to be anxiously waiting by phone for a callback. Don't miss your opportunity.
Don't Stop Job Hunting
Even though you had the opportunity to interview for the desired position, that doesn't mean that you've been hired. It's always good to have a Plan B as you can never predict the outcome of an interview. If are eagerly seeking employment, keep filling out other applications. If you end up getting the job offer, you can always let other employers know that you have landed another position.
Showing that you're being proactive but patient after an interview can really impress an employer. Even if you aren't selected for the position that you interviewed for, you could be considered for other future openings based upon their experience of you during the previous interview process.
Good luck on your job hunt!