"Women Marry Their Fathers" is a saying that I would hear often growing up. I never really put much thought into it as a child and young adult until I recently started watching Iyanla Fix My Life, a reality show that digs deep inside the lives of emotionally distressed people and helps them to heal from issues that have haunted them from the past. Through studying psychology in college, I have learned that how we behave, think and interact with others is shaped by our childhood experiences. Relationship expert and host of the show, Dr. Iyanla Vanzant will often begin the healing process by grasping the type of relationships that they have with their parents. More specifically, she closely analyzes the relationships that the women have with their fathers and relate it to the relationships that they share with their current or past partners. She frequently says "all women marry their fathers." Is this statement really true? If so, this could explain why I'm not married yet. Here's why...
My father has been in my life from the day that I was born. He's never missed a performance, ceremony, birthday or any other type of special moment. He's always been a great provider by sacrificing and working two jobs to make sure that I never went without anything. Anytime that I had car issues, totaled my cars (yes I said cars lol), needed help moving, needed my grass cut or a handy man around the house; he's been there and never made me feel like a burden. I've always felt like I was and still is his priority. He's simply been the best daddy that a girl could ever ask for.
That brings me to this thought -- "If women marry their fathers, then that may be why I'm not married." This thought only speaks for my experience. I'm not speaking for the masses but maybe a few of you can relate. My father has set the bar so high that I can't even find someone that holds a candle to him! Lol. Yes, I've had some decent relationships in the past but they all fell short in me feeling like I don't need my daddy anymore. Of course, I'll always need by dad but I mean in terms of not needing him to always make me feel safe, protected and unconditionally loved. I don't want him to worry or have doubt in who he's giving me away to. Truth be told, I don't want to have any doubt either! I want to feel confident in knowing that this man will be here for me like my father is. So, I'll wait until my Prince Charming rings my doorbell with the glass slipper that fit's just right! I know that's not reality but a girl can dream right!?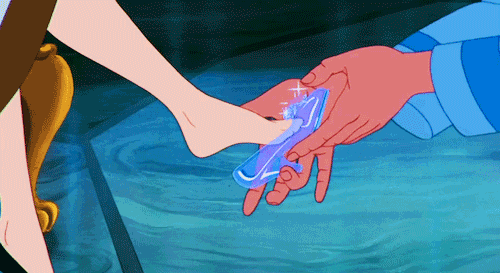 So here's my message Fabs! Never settle for anything less than you deserve. Even if you did not have a good relationship or any type of relationship with your father, learn to seek and form relationships with men who posses the qualities that you would have wanted your father to have. I'm not saying that Iyanla's theory is true but if you believe that it is, don't settle for an unhealthy relationship just because that's how your father conditioned you to be accustomed to. Heal from that hurt and know that you deserve much better. You owe yourself happiness. Sometimes that means to be brutally honest with yourself, forgive the past and let go of that hurt. I'm not Iyanla but I do know that you deserve the absolute best! We all do!
Later Fabs!
Watch a clip of when Iyanla Vanzant explains to the father of Laura Govan, former cast member of reality show Basketball Wives, how he has shaped her persona.