I want to consistently remind women who they are- Flawless. Yes, we make mistakes and have imperfections but we pull it together and push through. That's what makes us Flawless! We are so busy doing what we have to do that we often forget. It's important to not only remind ourselves but others too. So with that being said...
Here's 5 Things That Make you Flawless:
1. You accept yourself, Flaws and All!
Being Flawless doesn't mean that you think you're better than everyone else or that you're absolutely perfect, it means that you have identified your flaws but you accept who you are regardless. We ALL have flaws but if you accept them and love yourself anyway, you've reached the point where no one or anything can break you down or make you feel less than you are.
2. You Keep Going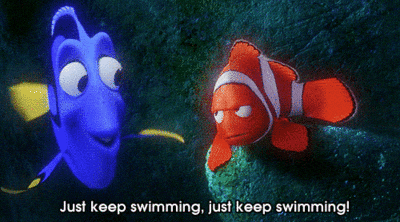 Life isn't always going to be clear blue skies. Sometimes, you are going to run into storms, hurricanes and even monsoons! If you keep going despite all that life hands you because you know that blessings are on the other side of those storms, you're Flawless. You can't be broken.
When you know your worth, you're not going to settle for just anything because you know what you deserve. That applies to love & relationships, friendships, work life and so much more. Once you realize your worth, everything else that isn't worth your time just seems to filter itself out of your life. Bye Felicia!
4. You Slay
If you're being the best or accomplishing what you've set out to do, you're slaying honey! Whether it's slaying those school grades, your fashions & makeup, those natural hair styles, motherhood or tasks at work, you're killing it! Slaying isn't always easy to do, so if you're doing that despite the curveballs that life throws at you- You're Flawless!
5. You Shine Your Sparkle on Others
A part of being Flawless is recognizing that there is enough shine and opportunity for everyone. Being able to let another woman know that she is slaying or extending a helping hand is such a selfless act. Being able to shine your sparkle on someone else is simply Flawless!
Daily Reminder: Don't let your imperfections diminish your value. You're still...